I didn't get breakfast in bed. I didn't get jewelry or clothes. I got something a whole lot better...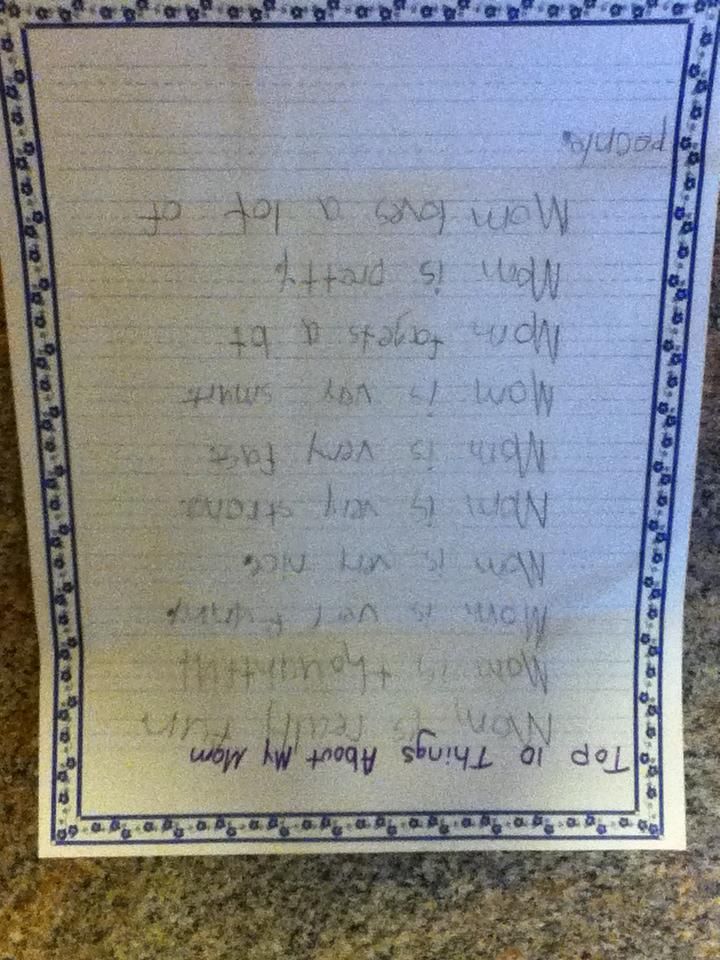 8. Mom forgets a lot
(Thanks Bud. He giggled when I read this one. He loved that he could tease me with it)
9. Mom is pretty
(Awww, that's so much better then the time he told me my boobs look weird)
10. Mom loves a lot of people
(Especially a certain little boy and his sister)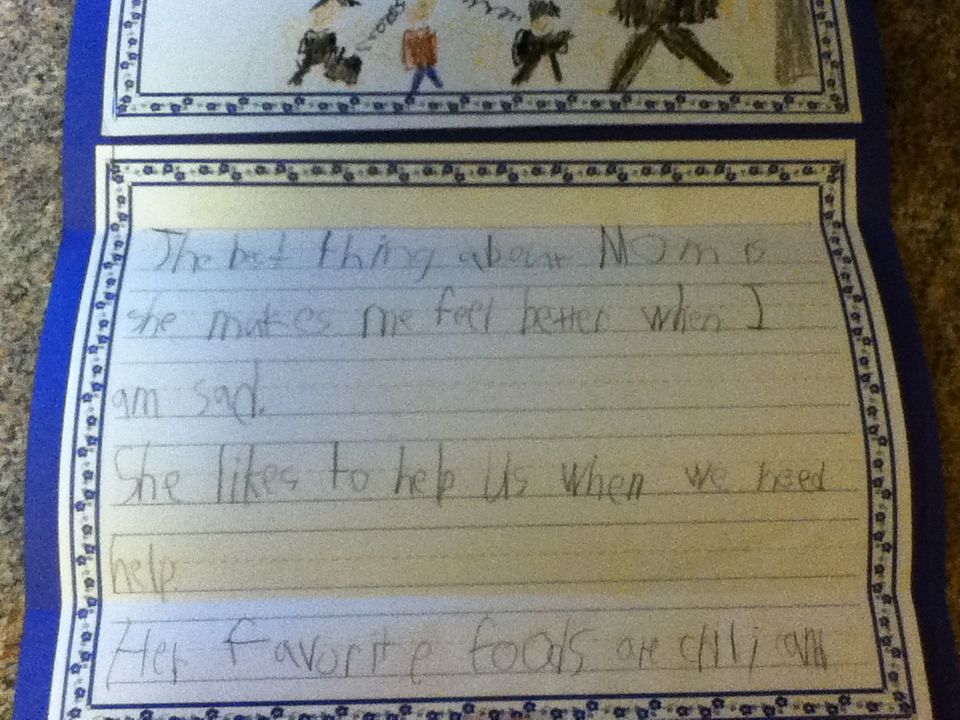 The best thing about Mom is she makes me feel better when I am sad. She likes to help us when we need help. Her favorite foods are chili and...
stir fry. Mom knows a lot about reading books. I wish she didn't have to cook so much. (clearly I have not hidden the fact that I hate making dinner) I love when we go to the park.
Yes Babe, I am 5...don't ever forget that!
Clearly I love chili...too bad they hate it!
Can you guess Babe's favorite song for me to sing to her? (It says Twinkle, Twinkle in case you can't read the teacher's cramped writing)
I do so very much love the restaurant la Iguana! I'm glad she knows it! :-)
How can I argue with that? :-)
Bud insisted on calling me "Mother" the entire day. I told him he didn't have to call me Mother just because it was Mother's Day but he informed me that: "I have to! It wouldn't be polite if I didn't!" Well, how could I argue with that! So "Mother" it was...all day!
The weather left a little to be desired yesterday but that didn't stop us from taking a bike ride to the park and it was the perfect excuse to snuggle on the couch and watch the Rangers win game 6 to force a game 7 watch cartoons until Babe fell asleep leaning up against me. I couldn't have asked for a better Mother's Day

!
Lily