Things have been crazy hectic lately. I had to work late for most of last week and it ended up that I didn't get to see the kids for a whole week! By Friday I was having serious withdrawals and was seriously itching to spend some real good quality time with them! Friday was pretty decent so we got outside a little bit. Saturday we had to run some errands (including buying new shoes because they suddenly have monster feet) but it was cold so we didn't stay out long. But we had to get out there for a short time to try out their new skates!
But Sunday! Oh Sunday! It was glorious! The weather was warm, the sun was shining, and we couldn't WAIT to get out there! We spent pretty much the whole day outside and it was everything we needed! We started out at the park next to our old apartment. As we walked by the old place, Bud turned to LC and said excitedly, "Look! That's where we first met you!" My heart could not get any more full!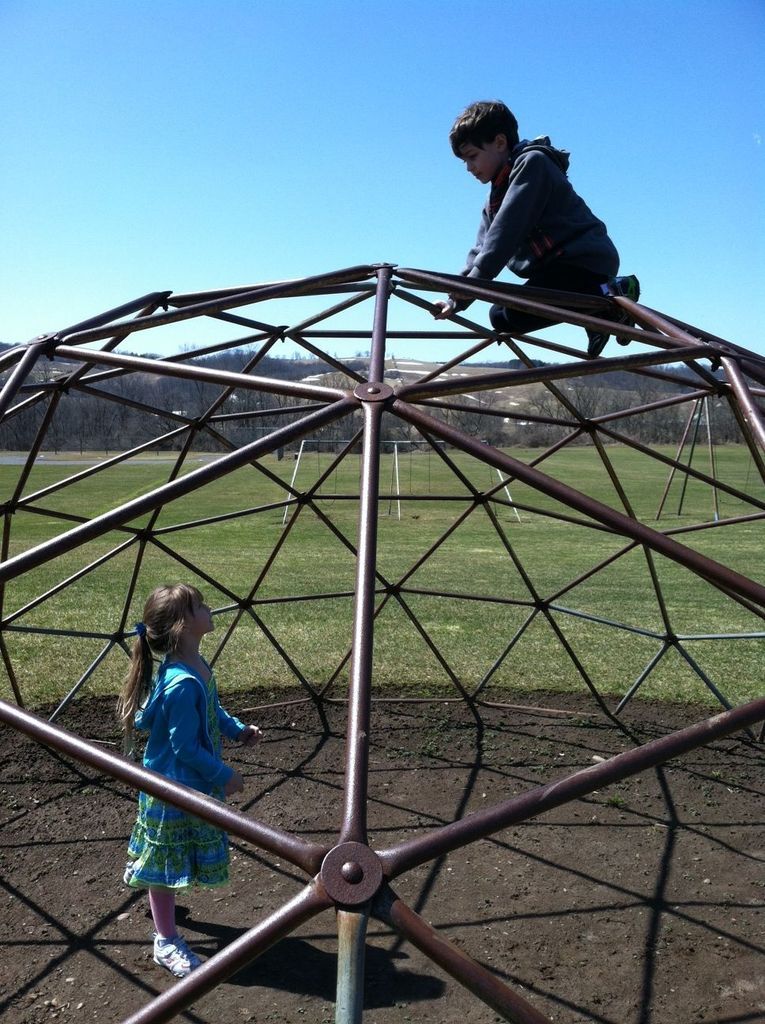 This old school jungle gym makes for the best pretend play!
LC is a workout fiend. So for him, all the world is a gym...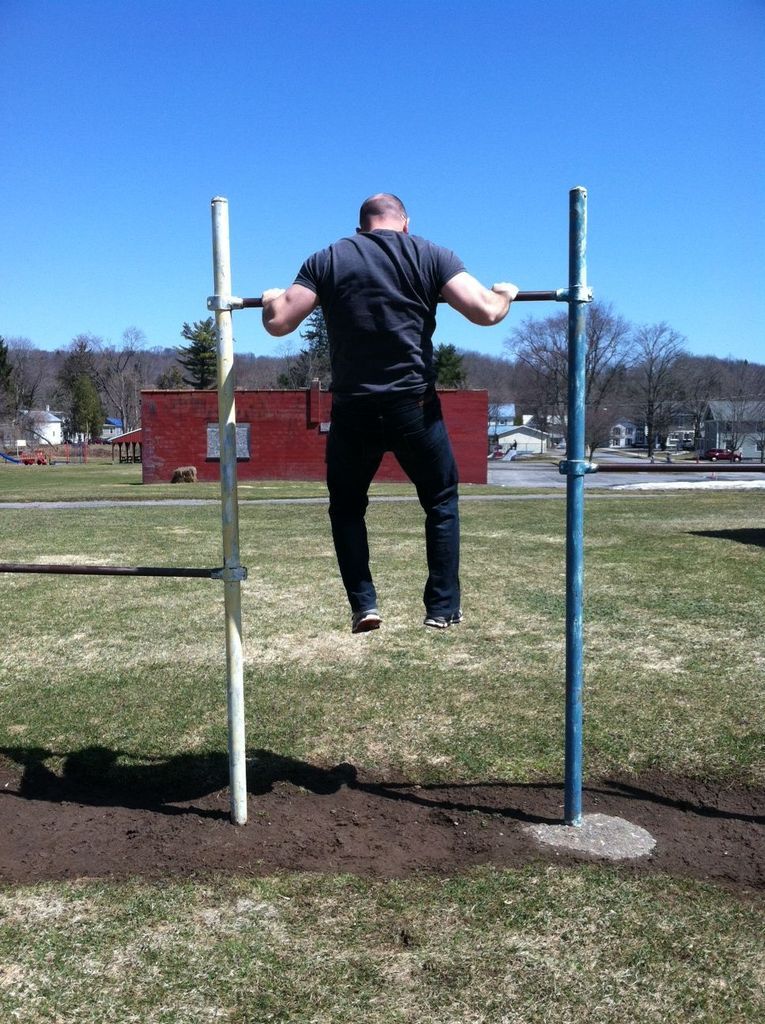 Don't you want to smack him for making this look so effortless?
Notice how Bud is closely observing and then had to join in! :-)
Ok, so this next picture is by far my favorite thing ever. LC was trying to get out of the jungle gym and decided to go out the top. It was NOT easy. He had to get his legs up through and then flip over. This first picture was him trying to get his legs over.
This makes me laugh all the laughs!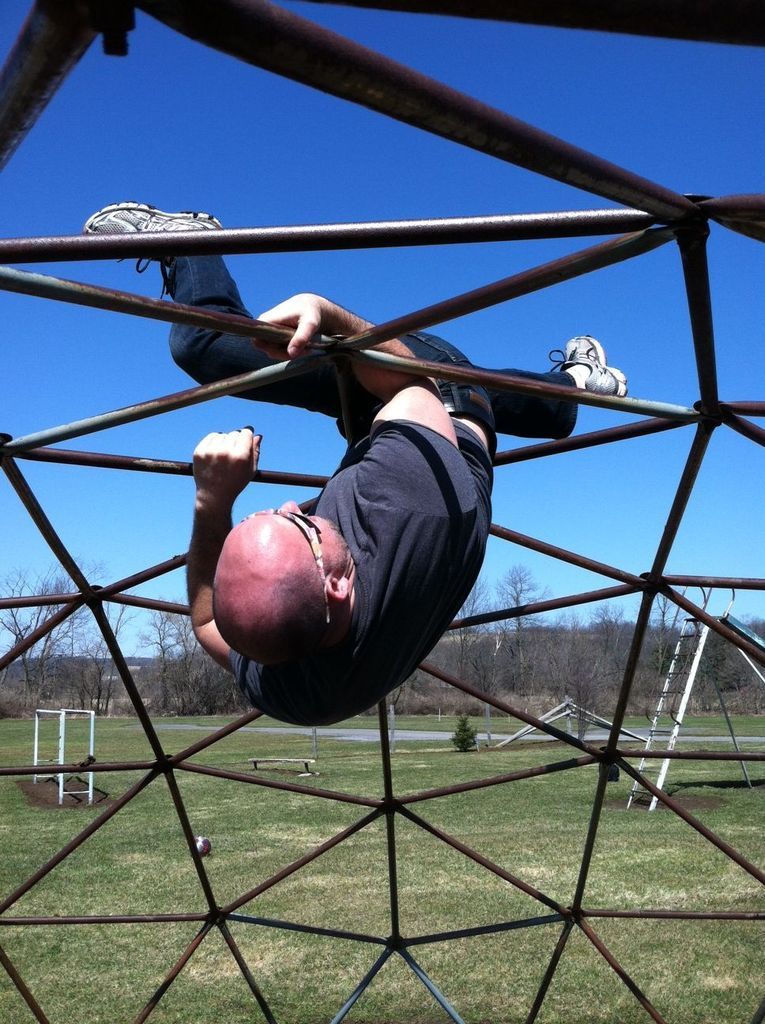 Got one leg! It looks like he's breakdancing in the air!
(I also tried after him and made it, but I was so thankful he didn't pull out the camera!)
Here he is helping Babe on the teeter totter while getting in some squats! LOL!
(if I got the exercise wrong, mea culpa)
The rest of the day we spent outside playing on the driveway and in the yard. We have a nice set up! Before dinner Bud pulled out one of his Christmas presents (that was packed shortly after Christmas in anticipation of the move) and we excevated some pretty rocks from a bit of plaster. The kids really had a great time with this!
We rounded out the evening with some more time on the driveway after dinner. I showed Bud some of my razor scooter skills and Babe followed us around on her skates. It was the perfect end to a perfect day!
Lily