It's been a while since I did a Friday Flashback. Mainly because I ran out of entertaining pictures of me being an idiot. Thankfully, I've done things in the last few years to make my kids look like idiots too! Yay for idiots!
Today's Flashback takes us back 5 years when Babe was just a wee thing and Bud was almost the same size he is now. (Sadly, I'm not exaggerating all that much.)
They may be helpless pawns in my game of life, but they sure are cute!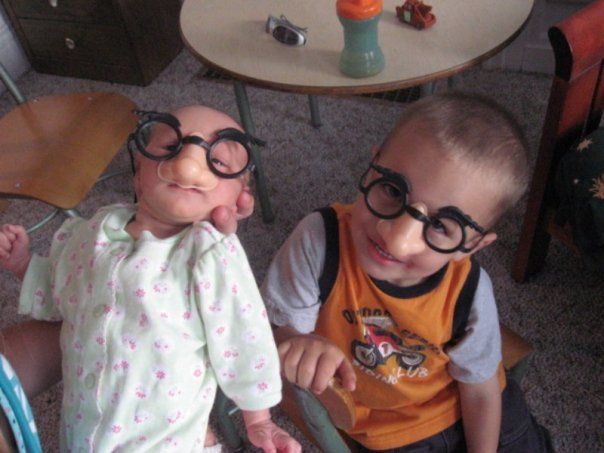 Happy Friday!!!
Lily