I've been trying to write a post about the first day back and the words just aren't coming. So instead I'll let the pictures do the talking.
This one takes my breath away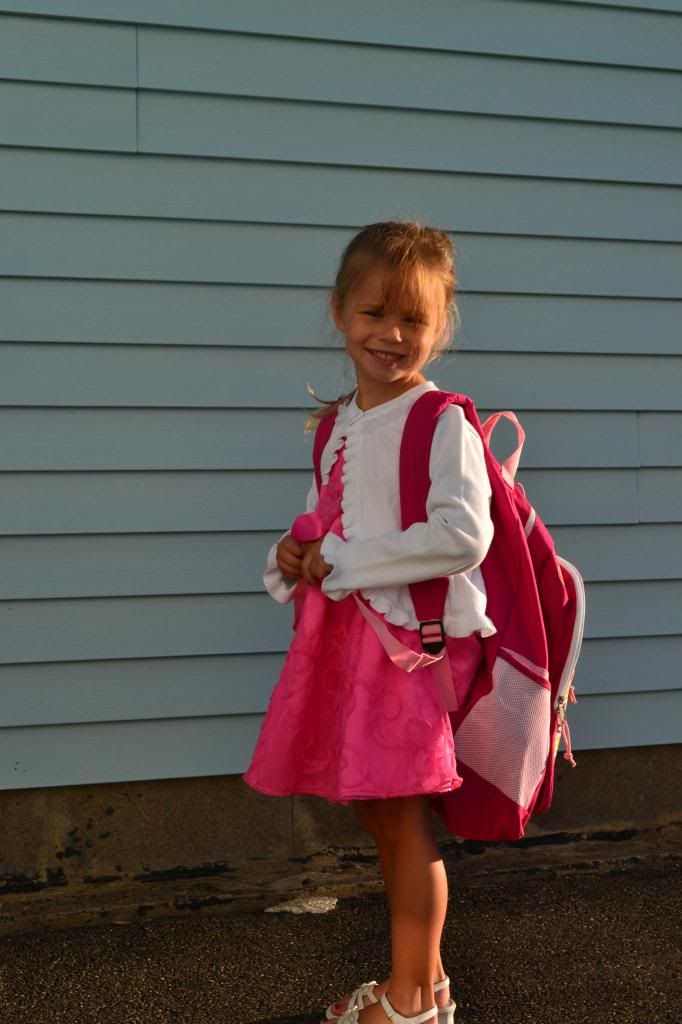 Also, can her backpack be any bigger on her?
But they still are brother and sister!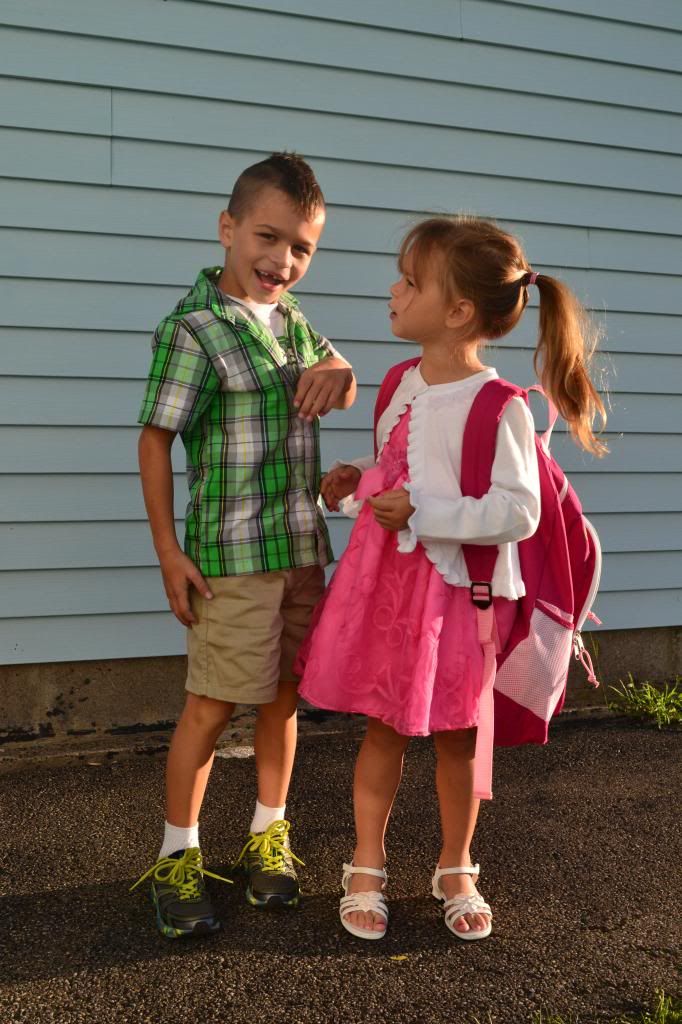 She did NOT want his arm around her! He thought it was hilarious!
But it doesn't mean I'm not going to tickle them when they won't keep their eyes open for the camera
No nerves here! She was so happy to get her name tag and stand with her class!
Bud lined up outside his classroom.
He's upstairs this year so we had to find our way...but we made it!
My favorite story of the day happened as we were walking into school. Babe couldn't walk very fast in her new shoes (they were a little big) so I was carrying her and she was snuggled into me so nicely. I told her I loved her and she gave me a squeeze. I leaned over to Bud who was walking next to us and I said "I love you Buddy!" He turned to me and said "Keep your voice down, I don't want the other kids to hear!" And so he begins his journey into second grade!
This morning was their first morning of going on the bus from our apartment. It conveniently stops right next door so I couldn't ask for better. But I got better. The bus they ride is the Butterfly bus (as you may know, Babe refers to herself as Princess Butterfly)!! So I like to think it's a good omen and this school year will be a good one! I'm so proud of both of them. Bud is just unbelievably smart and kind. I am in love with the boy he is turning out to be! And Babe is giving her brother a run for his money with her brains and sweetness. She already is one awesome little girl and I love watching her grow and state her independence (as troublesome as that may sometimes be). I just couldn't love these two more!
Lily